August 30, 2015 – Dr. Oliver Sacks neurologist, poet, writer and over all human, died at 82 from terminal cancer. He wrote about the process of facing his terminal illness. I read about it at his N.Y. Times Column Titled "My Own Life: Oliver Sacks on learning he has terminal cancer" and the farewell image that I found sad, brave, and humble, I saved it on my computer probably because it's something I'm gonna use some day on my life and I'm not going to find better words than his.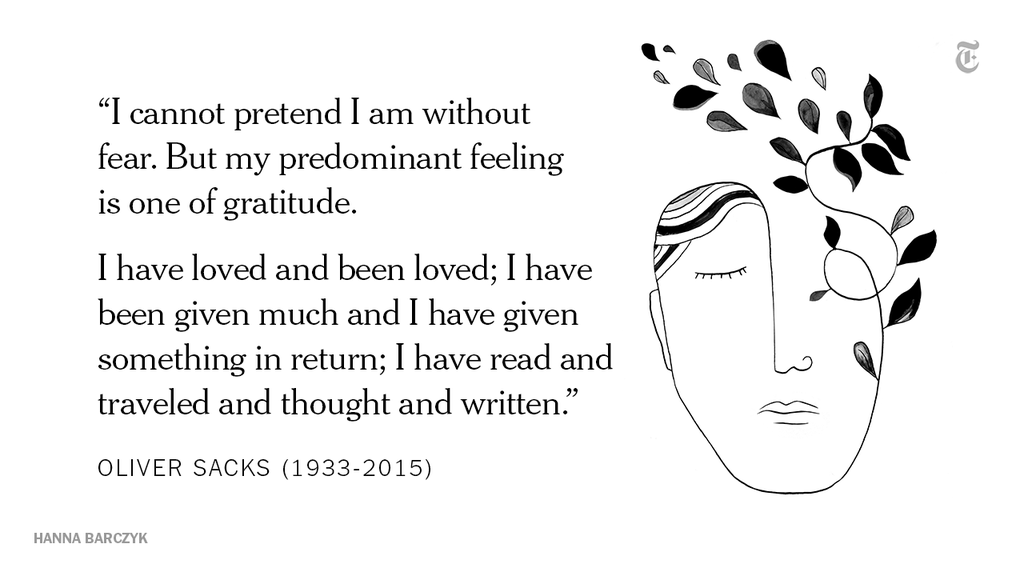 Image by Hanna Barczyc, reposted via Twitter @cthue
He was a remarkable neurologist, later poet and writer of humanized stories about his patients, he apported a lot to the sciences of neurology. Left a legacy of discoveries of the mind, novels, stories, poems and writings at his New York Times Column. I think I discovered him late on the end of his life, but not late to get to know who he was and what he did. Hope to read some of his works later. R.I.P. Oliver Sacks.
Oliver Sacks: What hallucination reveals about our minds – TED 2009

New York Times related articles: