On my seek of carrying less stuff on me, specially weight, few years a go I moved from a rear pocket wallet to a front one and removed some cards, the more slim the better, I used some slim leather wallets, and later moved to a metallic minimal one. But when I saw this project I liked it, and I said I need to have one.
This slim wallet project was presented at a KickStarter called Slim – The Thinnest Wallet Ever. There are many alike projects and I also checked some videos on youtube to see how to make one.
This is the first version of it, I'm going to try making other adjustments.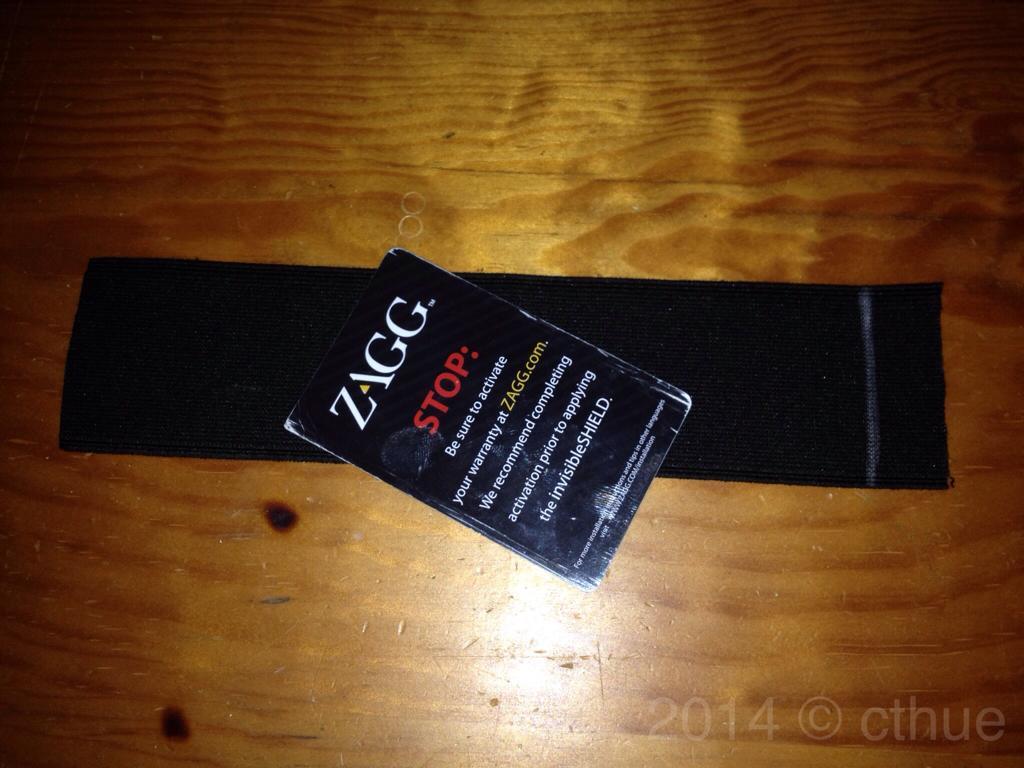 I started with a 7″ x 2″ black elastic, I folded it around a card to see where did I needed to sew it, I left some extra material so I could later fold it and sew it, this was kind of hard because it gets kind of tight to use the sewing machine.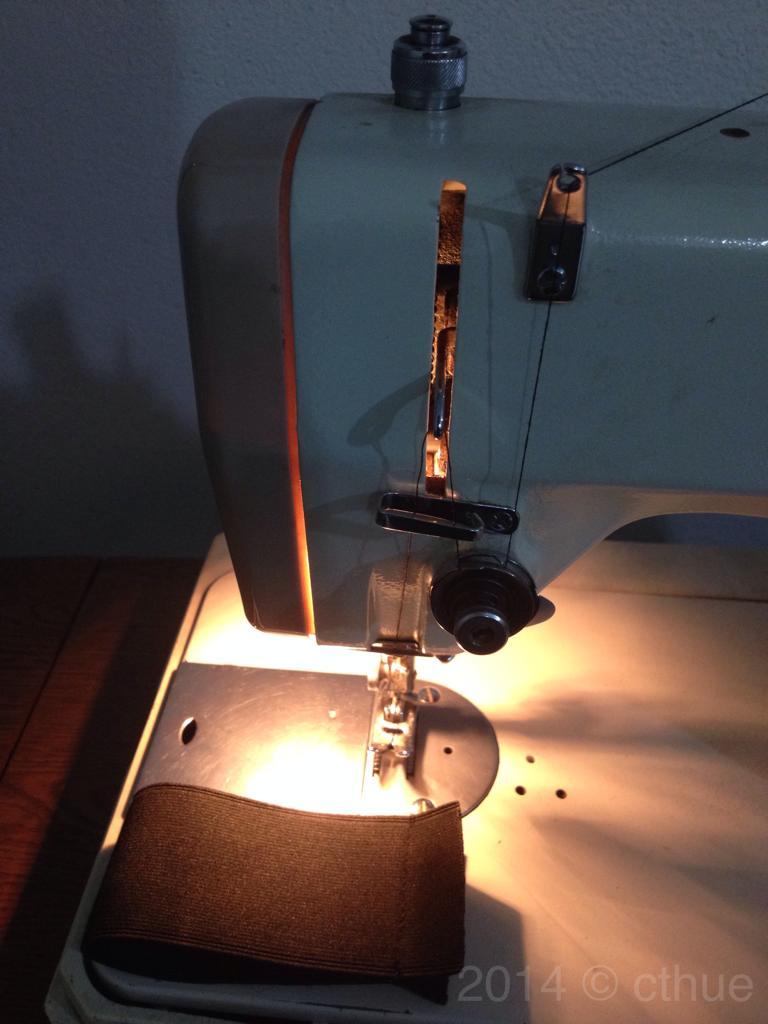 And finally added an X, I liked the "Slim" design on their page so I went with that instead a C or T for my name or last name.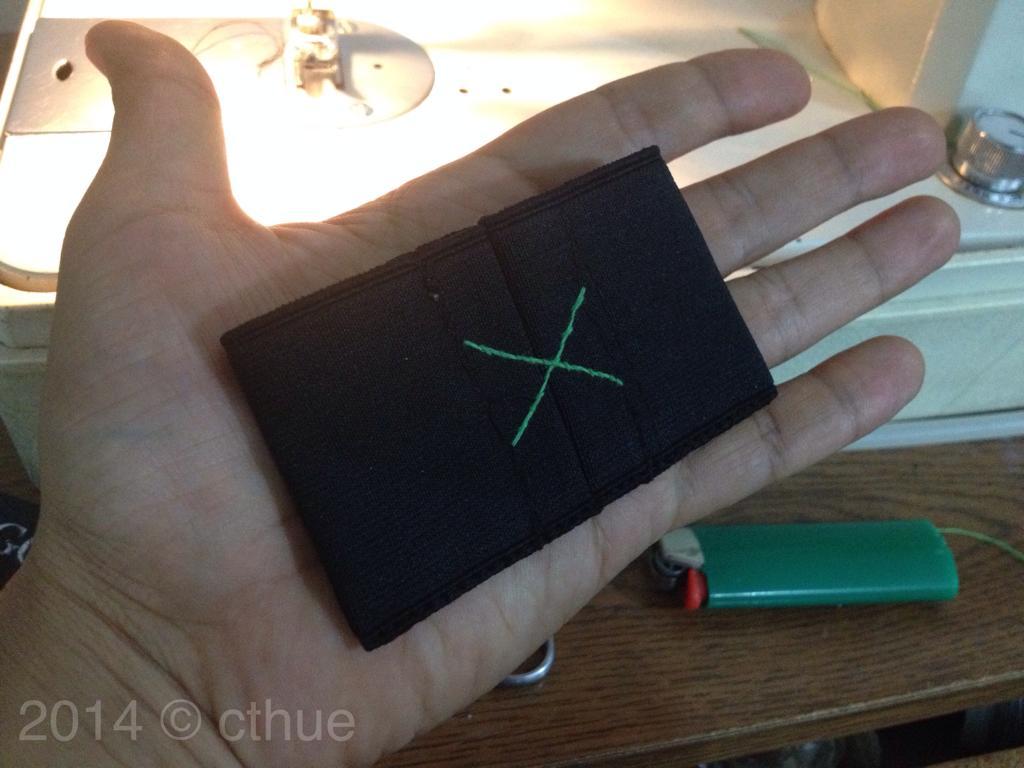 This is how it looks. It feels nice on my front pocket.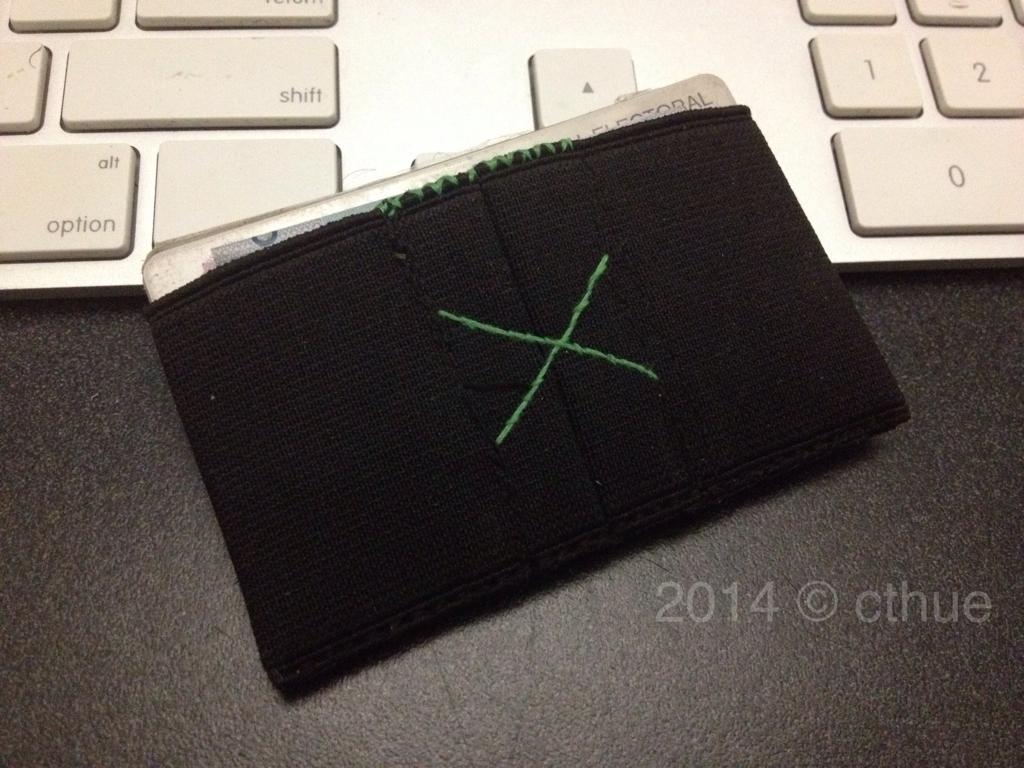 Here a tweet about it:
Just finished my minimal and slim elastic wallet project that I saw on a DIY web page. Looks kind of nice. pic.twitter.com/4KKbpXHzFC

— Cesar Tecuanhuehue (@cthue) September 25, 2014